I just wanted to offer up my most sincere apologies to our readers everywhere for the relative dearth of new articles (i.e. not very many) the past couple weeks. Things have been a little hectic here, but we should be back on track with our regular flow of useful, helpful, and maybe even entertaining articles.
It's 107° outside right now, our 65th day this summer over 100°. These temperatures, combined with local watering restrictions, have turned almost all yards into small hay fields. Only the most heat and drought tolerant of plants are surviving.
We had quite a scare recently when a 30-acre brush fire destroyed 15 homes near our neighborhood and caused 160 homes to be evacuated. Luckily, there were only a few minor injuries reported, and our home was not damaged, but it was a touchy situation for a while.
In addition to numerous local Fire Departments, the Texas Fire Service had 5 fixed wing aircraft, and 3 helicopters engaged in fighting the fire. We've all probably seen those big Lockheed-Martin P2 Neptune air tankers on television dropping fire retardant on forest fires in Yellowstone, but it was quite a site watching them fly low, and right over our house, on their approach to this fire.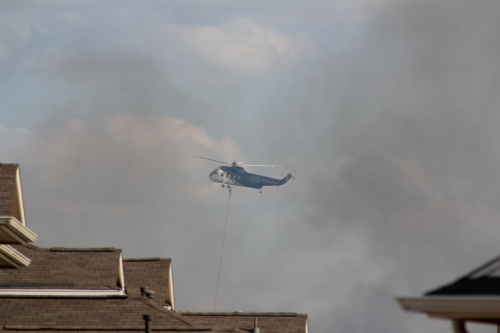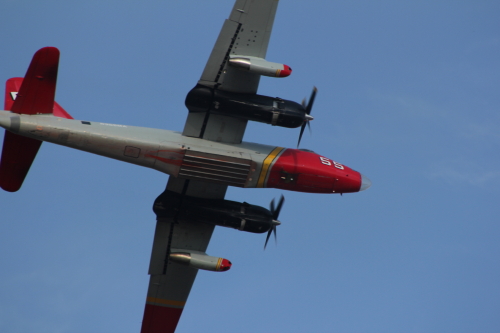 Here's a link to a video from the fire.
Sadly, we also lost our dog, Harvey, to what was eventually diagnosed as a brain tumor. Several visits to the vet, and trying to nurse him back to health came to no avail. He was a great companion and friend, and just loved to be with me in the garden. He will be missed.
The other day I found myself in need of a dog fix, so I headed down to the animal shelter to "look at" the dogs and maybe visit with a few. Well, one thing led to another, and after a few hours of visiting, playing, and meeting the family, I'm happy to introduce you to the newest member of The How Do Gardener family, Milton!
He is a 10-month old Shepherd-Collie mix and is handsome as can be. There will never be another Harvey, but I'm looking forward to many happy days in the garden, made special by Milton, in his own unique way.
Anyway, I just wanted to update you and thank you for your patience. I'm working on my next article titled "Composting 101" and should have it posted soon.
Sincerely,
Rick Bickling
The How Do Gardener