I developed a love of gardening as a youth while planting gardens, trees, and shrubs with my parents and grandparents.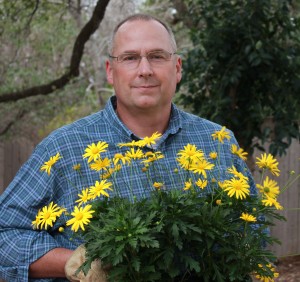 I've been able to pass this on to my own children and have been designing, planting and maintaining landscapes and gardens for my family and friends for over 30 years.
As a Master Gardener, I've come to realize that the more you learn about gardening, the more you still don't know. My desire and willingness to continue learning, and then to share this knowledge with others, enables me to present information that is useful to people not just in Austin but throughout the country.
I created the How Do Gardener website as an on-line community where people of all experience levels can ask questions, find answers, share opinions, and maybe learn something unexpected about gardening.
Whether you garden for fun, profit, relaxation, or survival, The How Do Gardener is here to help.
As my grandfather used to say to friends, family, and strangers alike in greeting them, "How Do!"